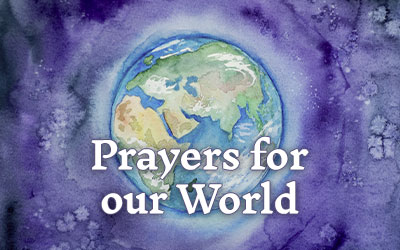 On 4 August 2020, a large amount of ammonium nitrate stored at the port of the city of Beirut, the capital of Lebanon, exploded, causing 181 deaths, 6,000 injuries, 10-15 billion US dollar in property damage, and leaving an estimated 300,000 people homeless.
How is the Church faring in the midst of this horrible disaster?
Pierre Houssney of Horizons International says that when the government stepped down, the church stepped up. "Many Lebanese are ashamed of the way their government has failed to respond in any way to the explosion. It was like anarchy. But we could not be prouder of the Church, because churches almost instantly hit the ground."
These churches, who have already been helping Syrian refugees in the country for years, immediately sent out teams to help clean up and distribute medical supplies and humanitarian aid. They also pray with people. "It's incredibly impactful and glorifying to Jesus," says Houssney.
Many other Christian ministries are also answering the challenge.
Arab Baptist Theological Seminary (ABTS), located in the mountains overlooking Beirut, was spared the worst of the emanating shockwaves. Having lost its students due to Covid-19, it had already opened its dormitories to frontline health workers. Now, in cooperation with the 'Our Home, Your Home' ministry, the seminary is welcoming a fraction of the 300,000 Lebanese displaced from their homes.
Resurrection Church of Beirut had many member families suffer damage to their homes. It has organized a furniture drive, and sent volunteers downtown to clean up the mess - for their community, and others. "Now is the time for the wounded church to rise again and be a healing agent of God's restoring presence in a practical and caring way," said pastor Hikmat Kashouh.
Lighthouse Arab World is temporarily shifting its media ministry to facilitate help to those on the street. Near East Organization was able to feed 250 people, aiming to continue this service for as long as needed.
Camille Melki heads up Heart for Lebanon, which began serving Lebanese displaced by the Israeli invasion in 2006, and now ministers to Syrian refugees. Their 60 volunteers have split into 5 teams to secure homes and clear broken glass. "It's a mess. It's a total mess," he said. "But they have to be made safe to be lived in again."
In times of calamity, even the wounded must keep serving. Abbas Sibai, multi-area projects coordinator with World Vision Lebanon, crawled under the fallen wall that had smashed against his back in the blast. He was hospitalized for his injuries, but is still pitching in. World Vision is putting together a fundraising campaign for food, medicine, and housing supplies, as its Beirut warehouse was severely damaged in the explosion.
SAT-7, a Christian satellite television broadcaster based in the Middle East, turned out to be a lifeline in the current storm. In the aftermath of the blast, thousands have been turning to the channel for reassurance and hope. "For those anxious and traumatized, we connect with professional counselors, offering balm for the troubled mind; with the grieving, we weep; with those on the edge of suicide, we pray and share the Hope of the world, Jesus Christ," says Maroun Bou Rached, the executive director of SAT-7 in Lebanon. "As we mourn as a nation, we will be there every hour, every day - standing with our neighbors who are hurting, and those who ask: 'Where is God in all this?' By God's grace, Lebanon will rise from the dust and ashes to breathe again."
The International Prayer Council called on Christians around the world to pray for a well-coordinated relief response, for the rioting and violence to stop and for God's peace and order to prevail, for the healing of the nation as it is deeply wounded, for the church to rise up and fulfill its purpose and be a light in the midst of darkness, and for the economic recovery of Lebanon.
Two Lebanese ministries, Triumphant Mercy Lebanon and Witness as Ministry offered their channels for humanitarian support. They provide meals and medicine to vulnerable displaced people, help with boarding up busted windows and doors, and do street and home cleanups.
Source: Horizons International, ABTS, CT, Heart for Lebanon, World Vision, SAT-7, IPC, Triumphant Mercy Lebanon
More at: www.joelnews.org
To support the ongoing relief efforts through IPC's verified contacts on the ground in Beirut, see:
Triumphant Mercy Lebanon - https://tm-lebanon.com/
Witness as Ministry - www.wamcares.org/
Here are some prayer concerns that people close to the situation there in Beirut have shared.
Let's pray specifically for:
1. For a well-coordinated relief response and that both the local and international NGOs will cooperate and work together in a synergistic manner to provide rapid and effective assistance.
2. The healing of the nation as it is deeply wounded and that the church will rise and fulfill its purpose and be a light in the midst of darkness.
3. For the rioting and violence to stop and for God's peace and order to prevail.
4. That the Islamic agenda will not be able to be implemented.
5. For an independent judicial system that is not under political power so that corruption could be judged.
6. For the economic situation in Lebanon to be resolved and Lebanon to become prosperous again.
7. That the promises of God for Lebanon (being transformed in a moment into a fertile field) will be fulfilled.
8. That the many Syrian refugees who are in Lebanon will be able to go back home.
See the PrayerCast Video on Lebanon: www.prayercast.com/lebanon.html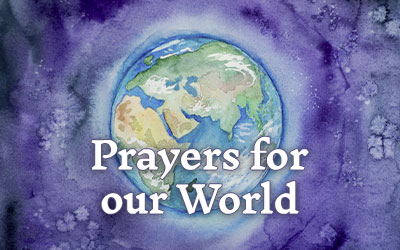 Tens of thousands have again taken to the streets in Belarus, facing off against riot police to protest against President Alexander Lukashenko.
A huge police presence cordoned off areas such as Independence Square in the capital, Minsk, and the interior ministry reported at least 140 arrests. Protesters chanted "disgrace" and "leave" in standoffs with police.
Belarus has been gripped by mass protests since the 9 August election, widely believed to have been rigged. Mr Lukashenko, who has been in power for 26 years, has said he has no intention of stepping down and denies electoral fraud.
What happened on the streets?
It was very tense, with large numbers of riot police facing off against lines of protesters carrying balloons, flowers and red-and-white opposition flags.
Reporting at the height of the protests, the BBC's Steve Rosenberg in Minsk said there were far more police than on the past two Sundays when similar rallies were held. Some protesters lay down on the road to try to prevent riot police from moving, with others chanting "disgrace" and "go away".
Some mocked Mr Lukashenko on his 66th birthday, carrying a cockroach puppet and chanting "happy birthday, you rat". Many streets were blocked off by police to try to prevent people reaching the main protest areas.
One large group of protesters marched towards Mr Lukashenko's residence at the Independence Palace, which was heavily protected by riot police and water cannon vehicles. Armoured personnel carriers were seen moving in the area, although reports later said they were also seen leaving and that the crowds were dispersing largely peacefully. Other smaller protests were reported in towns such as Brest and Grodno.
Journalists continue to face issues reporting the unrest. On Saturday, the authorities withdrew the accreditation of 17 reporters, most of them Belarusian citizens who have been reporting for foreign media outlets. Two journalists with the BBC's Russian service were among those affected. In a statement, the BBC said it condemned "in the strongest possible terms this stifling of independent journalism". On Sunday, Germany said it was summoning the Belarus ambassador over the revocations of accreditation.
Another Sunday. Another big protest - But this one felt different from previous weekends.
Having cordoned off Independence Square in the centre of Minsk, police made a move against some of the protesters. Following scuffles, suddenly there were riot police everywhere: banging their shields on the ground as a warning, and then pushing demonstrators further down the road.
Russian President Vladimir Putin telephoned Mr Lukashenko on his birthday and reportedly invited him to visit Moscow. It appeared to be the latest sign of Kremlin support for a president who has not always been seen positively by Russia. But Mr Putin has said he has formed a police reserve force to intervene in Belarus if necessary, although "it won't be used until the situation gets out of control".
More info and comment: www.bbc.co.uk/news/world-europe-53966004
Pray for democratic and transparent elections to take place soon
Pray that the brutality being meted out by the police and prison staff in Belarus will stop
Pray for those who have disappeared, allegedly taken by the police; pray for their families and loved ones who are experiencing fear and anxiety over their treatment and fate
Pray that Russia does not unwarrantedly interfere in this situation
Things in North Korea seem a bit murkier than usual, not that it is ever very clear what is going on up there.
The latest big questions have to do with Kim Jong-un's health. There are knowledgeable friends of mine who are very sure his health is not good and it stands to reason that his life-style is not a healthy one, yet there are mixed signals and confusing reports.
A former aid to former South Korean President Kim Dae-jung insists that the leader has been in a coma since March and that the various reports of his activities and photos are all fake. Some are saying that he is either sharing power with his sister, Kim Yo-jong, as indicated by the South's National Intelligence Agency, or that she is second in command. However, this is not getting much credence in the South where the government insists that he is still very much in control and active. And, she failed to appear at a recent Politburo meeting. There was serious flooding earlier this month in Unpa County. Kim Jong-un showed up driving his luxury SUV to survey the damage in a photo that it seems would be very difficult to fake. He insisted that food supplies be sent to the stricken county for which people express great gratitude--but it's still difficult there.
While things are unclear at the highest levels, the Covid-19 situation is equally as obscure. As we saw last month, Kim Jong-un stated that there was no Covid-19 in the North until a former defector re-defected to the North from the South bringing in the virus, while the South Korean police insist he was virus-free. Now the authorities have locked down the cities of Samjiyon and Hyesan because a woman crossed the border from China. They have also suspended all trade across the border with China and have halted major building projects all because of the pandemic. The hits on the economy are serious threats to the Leader's position. Prior to the arrival of Typhoon Bavi, Kim Jong-un called for three major crisis meetings about Covid-19, the coming storm and the need to continue restoration work from flooding earlier in the month.
As if all of this is not enough trouble in the North, there was a massive gas explosion in the city of Hyesan that levelled many houses, left a number of people dead and injured more. It appeared that little, if anything was being done by the authorities in response.
Finally, we continue to be concerned about the civil rights situation in South Korea where the government continues to crack down on North Korean defector and human rights groups as well as continuing its anti-leaflet campaign. Here is a two part article (Part 1 and Part 2) on Voice of the Martyrs Korea and their efforts to get Bibles into North Korea. Please pray that the Word of God get into this land that cannot stand for knowledge to enter the country.
Remembering Our Brothers in Prison
We've been praying for six South Korean missionaries held in the North, Kim Jung-wook, Kim Kuk-gi, Choi Chun-gil, Kim Won-ho, Ham Jin-woo and Ko Hyun-chul. We are excited to share that a new effort is underway urging that they be repatriated. You can join the campaign by signing the petition here. There are some young men who are on a pilgrimage to raise awareness of the situation. We continue to pray for Daily NK journalist, Choi Song Min (alias). Here's information on the pastors and others who have been detained and released. Please remember them in your prayers.
Calling our Nations to Repentance
40 days of worship and prayer from September 1st to October 11th calling Korean Christians to return to their first love and to carry the Gospel into all the world. Please check out the 40 Days website.
The Fourth River Project, Inc. - www.thefourthriver.org
See our Prayer for Korea article below, prepared by our colleagues at NGI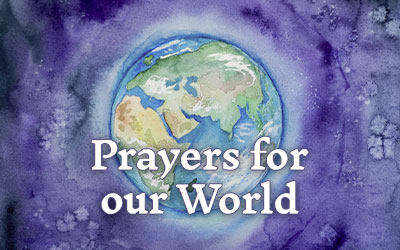 As we focus our prayers on the Korean peninsula, we share these prayers that have been collated by our friends at NGI:
Dear God, our Father in Heaven!
1. We Pray for North Korea and its People!
'I eagerly expect and hope that I will in no way be ashamed, but will have sufficient courage so that now as always Christ will be exalted in my body, whether by life or by death. 21 For to me, to live is Christ and to die is gain.' Phil 1: 20-21
The North Korean leadership has been more strict on its sanctions like prohibiting the entrance of foreign books, but we fixate our faithful eyes on the ways of the Lord who works above all circumstances humans can merely perceive.
We pray that every family in North Korea gets to own a Bible.
According to Release International, an international organization that monitors and reports persecution of Christians worldwide, 250,000 prisoners in 14 prison camps are suffering from disease, hunger, and physical abuse, and about 70,000 of them are estimated to be Christians.
We pray that Christian prisoners there never give up on their faithful walk-on following Jesus.
It has already been 18 years since UNHRC (United Nations Human Rights Council) endorsed the resolution to denounce the unjust circumstances of human rights in North Korea, but there has not been any promising news or improvements to the situation there. North Korea has continued to develop nuclear weapons and ballistic missiles, participate in ongoing extortion, oppression, and persecution all while allowing the decline of the North Korean people's welfare and food provisions.
We, with deeply sorrowed hearts, pray that God pours just, righteousness, and knowledge of God in North Korea.
As COVID-19 lingers, Jangmadang (North Korea's marketplace) has been temporarily shut down, and the common people's economy has continued to decline, causing growing hunger and poverty. It is not clear how many are suffering from hunger due to North Korea's exclusivity and extreme secretiveness.
And though it seems as though there is nothing we can do to help, we as believers in Christ CAN and MUST PRAY.
2. We Pray for South Korea and its People!
'If my people, who are called by my name, will humble themselves and pray and seek my face and turn from their wicked ways, then I will hear from heaven, and I will forgive their sin and will heal their land.' 2 Chron 7:14
God of Ebenezer, who has always protected South Korea by your big guiding hands, we earnestly seek your forgiveness of our complaints and resentment despite your grace.
Please forgive our leaders who are corrupted and have fallen into sinful ways; we pray that you enlighten them with your wisdom and revelation so they become pathways of your blessings.
We pray for your forgiveness of all your people who have left your ways and leaned on their own understanding in their lives.
Please forgive all the churches who have committed a sin of 'forgetting to pray for the nation and its people.'
We pray that the crisis we are currently facing turns into an opportunity for peaceful reunification, which eventually becomes the pathway of world evangelization.
Please help NGI's 'Nehemiah One Million Prayer Petition Campaign. (www.pray4nk.org) Raise awareness of it among those who love North Korea and always remember its people in their hearts. Lead more people to commit to this campaign and lift up their prayers to God.
We pray that each and every one of 5,455 individuals that have signed up for Pray4NK Campaign would continue to remember the people in North Korea, as God always remembers them, and pray for God's big, mighty hands to work in the lives of North Korean people.
Our beloved prayer warriors, please spread the word about NGI's prayer petition campaign. (www.pray4nk.org) Invite your family members, friends, whoever is around you who can be one in heart and pray for the souls and the difficult lives of the people in North Korea.