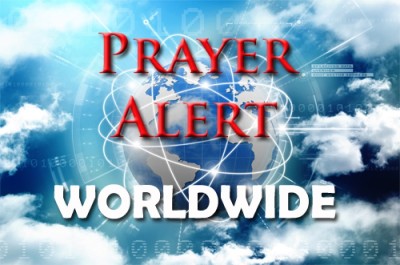 Ghana has confirmed two deaths from the Marburg virus, a highly infectious disease in the same family as Ebola. No treatment yet exists for Marburg. Ghana Health officials said 98 people were under quarantine on 19 July. The symptoms of the severe, often fatal illness include headache, fever, muscle pains, vomiting blood and bleeding. Doctors advise drinking plenty of water and treating specific symptoms to improve a patient's chances of survival. The virus is transmitted from fruit bats and spreads between humans through bodily fluids. On 20 July, the Ivory Coast raised a Marburg alert in response to there being a 'high risk of spreading' and any suspected cases should be immediately flagged. They want careful sample collection and transit protocols. Also the World Health Organisation said it's supporting a national investigative team in Ghana, and is also alerting neighbouring countries considered high risk.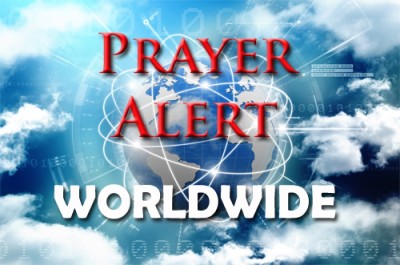 When our brothers and sisters are displaced because of their faith in Christ, we can support them through prayer. As we pray, we open our hearts to their needs and grow deeper in fellowship with them. Pray for the Lord to meet all their needs. (Philippians 4:19) Pray for their healing from physical and emotional trauma. (Psalm 147:3) Pray for them to be able to love and forgive their persecutors. (Matthew 5:44) Pray for persecutors to repent and trust in Christ. (Luke 15:10) Christians in Burma, China, Eritrea, India, Iran, Nigeria, North Korea, Pakistan, Russia, Saudi Arabia, Syria, and Vietnam are persecuted by their governments and religious freedom is violated. Afghanistan, Algeria, Azerbaijan, Bahrain, the Central African Republic, Cuba, Egypt, Indonesia, Iraq, Kazakhstan, Malaysia, Sudan, and Turkey are countries whose governments allow or engage in 'severe violations of religious freedom.'. Take time to pray for Christians in these nations.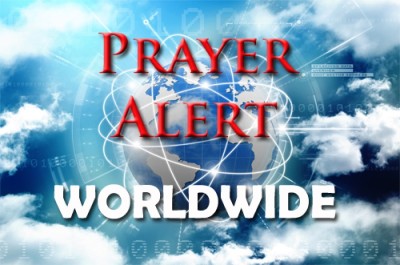 Former American UN Ambassador, Nikki Haley, said in a media interview that she was concerned about a slight drop in support for Israel among American Christians, especially young Christians. She said, 'We have to remind everyone why Israel matters, why America-Israeli alliance is so strong' and why it needs to continue being strong.' She mentioned the Abraham Accords, a US-negotiated normalisation deal between Israel and a number of Arab countries, as an example of how it could be done. Haley stressed the 2020 agreement was reached primarily 'because Arab countries need Israel,' listing intelligence, innovation, and security as areas of possible cooperation with Israel. Haley also commented on Joe Biden's meeting with the Saudi Crown Prince during his recent Middle East trip saying the Gulf state is an important ally against a common threat from Iran's thuggery and terrorism. She said America must be 'tough with Iran and support Israel's stance.'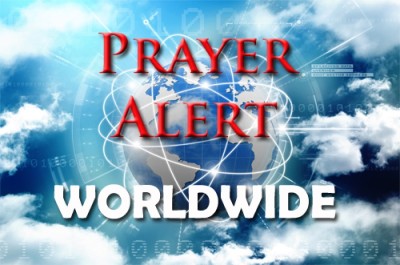 Sri Lanka's clergy are struggling to survive during the country's state of emergency. Aid to the Church in Need (ACN) is providing £390,000 in vital support for priests and churches struggling during the unprecedented economic crisis. It will provide priests with a basic income and subsistence aid for catechists, Sisters and other members of religious orders carrying out essential pastoral work. Bishop Valence Mendis said the local Church is struggling to cover its own costs and finding it difficult to relieve the suffering of everyone turning to them for help. He said, 'People can afford virtually nothing.' Bishop Mendia said, 'The economic situation is very serious. Many are going without medicine and food. People have died in queues while waiting to buy basic goods. Many have lost their jobs, and prices have risen astronomically.' Inflation soared above 54% last month, food prices are now 80% higher than this time last year.