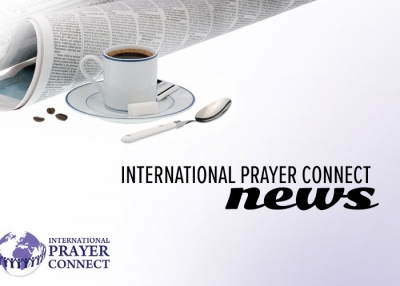 Please have a look at the video on the front page of this website. It is a report on the work of Poncho Murguia and others in his network in the former "murder capital of the world" that is now being transformed through united prayer. You will be encouraged by the Lord to believe Him for His breakthrough in your own city no matter how difficult the situation may be!
Website link:
www.transformourworld.org/en/blogs/14940-transformation-now-cuidad-juarez-mexico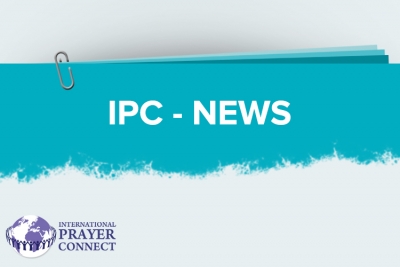 "Please keep praying. More than 50 mortars fall today on the houses and streets in Damascus. God is protecting. Open a door for Christians to go out"
Let us pray for the protection and strengthening of our brothers and sisters in Syria and for the healing of this nation so devastated by ongoing civil war.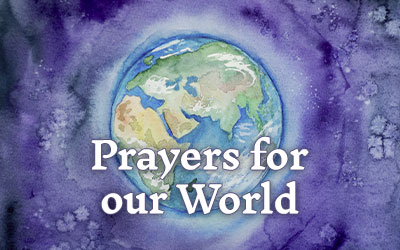 Some dear friends from Kurdistan, Iraq have written, asking prayer for the awful situation that the Islamic State terrorists have caused in the country. They write:
"Please join us as every morning we pray to God:
1.That ISIS will leave the country.
2.Families can go back to their homes.
3.Protection for believers and churches.
Last June, because of terrorist's attacks, thousands of people, from different cities, left their homes and moved to Kurdistan, seeking safety... lost everything to gain their lives! At first, because the weather was very hot, all what they needed was ONLY water Tents/shade were the next urgent need Soon food was a great need also, then mattresses, then toilets, then...We found ourselves in an endless demand draining our time and energy, and dragging us out of our goal of building spiritual movements everywhere. But, as a result of this work; 1) Some young people developed a good relationship with Jesus, and started a youth meeting, and 2) Visiting groups of families for Bible sharing and prayer.
With the humanitarian aid, we distributed Bibles, several printed materials and FM radio receivers that help people listen to our special radio programs. Tens of thousands of people join our programs via the radio Facebook page. Bibles: 1,830 - FM Radio Receivers: 1,300 - MP3: 443 - Christian Lectures: 1,190
Please pray for the Christians in Iraq to be encouraged and that God will use them greatly to reach many for Christ during this time of upheaval and uncertainty. They ask us to pray for:
- the need for prayer lead to start a Prayer Network, to stand against the spiritual powers behind the Islamic State.
- wisdom for creative strategies to reach people with the message of Jesus
Pray too for the Iraqi government and military to become united and effective in dealing with the IS threat, pushing them back and reclaiming the huge swath of territory that IS has invaded.
OK friends, the time is NOW!  No more, "I'll check this out later".
Today is December 1st and for the next 31 days, I'm inviting you to join me in being part of The Syrian Circle of prayer.    
The magnitude of the tragedy and the hopelessness of their situation demand an urgent response from Christ's church.  Prayer is the one absolute thing we can do to release the powerful hand of God into their situation. Our prayers will alter history, as the Living God is their Hope.
As believers, we cannot wait one more day.
    They are cold as winter weather is harsh.
    They are hungry.
    They have experienced great personal loss, continued fear, and trauma.
    They are asking new questions about who they can trust and there is fresh spiritual hunger.
Now is the time to jump in with me as we together intercede on the behalf of the Syrian people!
    Click HERE to let us know you're praying. You will receive daily prayer points.
http://thesyriancircle.com/?utm_source=The%20Chase&utm_campaign=acaa431282-Syrian_Circle_Launch_Email11_18_2014&utm_medium=email&utm_term=0_3c572c72fc-acaa431282-167335725
Choose how you want to participate: Instagram, Twitter, Facebook, Website, Prayer Wall, or as a Circle Starter to mobilize others
When you sign up as a "Circle Starter," you will have access to other resources to mobilize others to pray.
Let's come boldly to His Throne in behalf of the Syrian people,
Carol Davis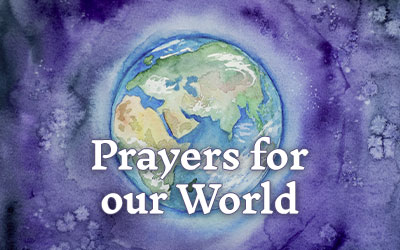 Please see below our perspective of current situation, as well as the prayer points for Ukraine.
It is quiet peaceful situation in Kiev now, despite many alarmist news reports. As you may know, our congregation together with Jewish Voice International Ministries have been conducted an International Festival of Jewish Music and Dance 'Listen, O Israel!'  in Kiev on September 26-28, 2014. Despite the difficult situation in the country, and little attempts to disrupt the event, a total of 4 concerts, the packed venue on 3500 seats were held peacefully, without any provocation of any of the parties.
So, as you see, some information statements do not reflect reality. The atmosphere is quiet also in other regions of the country that are not under control of separatists and Russian troops. The only exception is the frontier area of the country.
The former president together with his team practically deprived the Treasury of Ukraine and undermined the economy. Because of the events that occur in other regions of the country and the economic situation, our current government is in quite a difficult position.
In Crimea and the Eastern part of Ukraine, the situation is critical. These areas are controlled by various forces of separatists, who often conflict with each other. But together they all are under constant control of Russia. The major part of military forces fighting against Ukraine is the Russian army.
Evangelical churches are under great pressure in the Eastern part of Ukraine. There operates a so-called Russian Orthodox Army, which declares the only Orthodox Church policy and, moreover, it is only the Moscow Patriarchate Orthodox Church. And they not only proclaim, but also implement this policy, treating all other churches accordingly.
The prayer points:
1) For the schemes of the enemy be exposed and neutralized. For confusion and disagreement in the enemy's camp (meaning the spiritual forces of evil).
2) Against the spirit of death, the Assyrian spirit, and the spirit of Rezin (according to Isaiah chapter 7).
3) For salvation of the people of Ukraine, repentance and contrition before God.
4) For protection of believers in the Eastern part of Ukraine.
5) Also, please bless the governments of Ukraine and Russia.
We appreciate your prayer support in such difficult time for our country.
God bless you! Shalom!
Kiev Jewish Messianic Congregation