As you read this, God is transforming lives through Bible translation... and not just in foreign lands. Every day, people like you are experiencing God's power as they actively pray for the projects they support. This is your invitation to share in the experience through our 21-day prayer community.
The Story of God
Experience God's Love first-hand through the power of His Word. Each day, you'll receive great ideas for listening to and reflecting upon Scripture.
His Word
Discover creative ways to apply the message of each day's passage as you pray for the Bibleless.
Pray for the Bibleless
Engage with a dedicated community as you faithfully pray for those who still wait to hear of God's love for them.
The Return 10 Day Prayer Plan has been produced by 10Days.net and theReturn.org as part of the 10 Days of Prayer taking place between September 19 and 28th 2020.
HOW TO USE THIS PRAYER PLAN
Every day we start with a Prayer of Adoration. Why do we pray this way?
It's been said that "A picture is worth a thousand words." When we are able to "taste and see" God (PSALM 34:8), our hearts are alive because we can both receive love from Him and give love to Him.
IN ADORATION WE:
Praise His character.
Acknowledge His attributes.
Describe His beauty.
Worship Him as Savior.
In the Father's redemptive plan, it is His intention for Jesus, "the image of the invisible God" (COLOSSIANS 1:15), to be seen, known, and worshipped by every tribe and tongue throughout the nations of the earth. Praying the Bible and worshiping Jesus for who He is, joins the prayer and worship in Heaven (REVELATION 4) that continually adores Jesus in this way.
REPENTANCE is our acknowledgment that we are not where He is, but want to turn
from our ways to align with Him.
INTERCESSION is agreement with what God has promised to do.
Why do we anchor our prayer and intercession in the Bible?
The Bible is God's language, the language of His heart, the language of Heaven.
The Bible is positive in nature and encouraging to our spirit and renewing to our minds.
The Bible is faith-filled and has no doubt or unbelief.
The Bible creates unity in God's people as we pray and worship from it.
MEDITATION focuses on our 'take away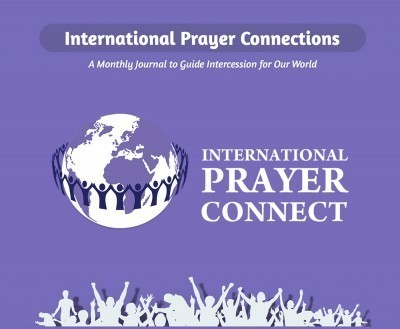 Greetings!
We are pleased to bring you IPC Connections for September 2020.
There has been a sensing among prayer leaders around the world of a significant corporate calling to identificational repentance for our nations. We have been led simultaneously to draw the Church together to pray concertedly in the spirit of 'If my people…' (2 Chron 7:14) for the healing and renewing of each of our lands. This has culminated in a number of online events and initiatives that are taking place over the next 2 months. Some of these are detailed in this edition of IPC Connections.
With this calling to repentance in mind, we are grateful to IPC's Senior Advisor and co-founding member, Brian Mills for his editorial article this month, entitled: 'Preparing for his Return!' The article relates the times that we are in to 2 Chronicles 7:13-14 and reminds us of the significance of repentant prayer and reconciliation and why this is an important place to begin - if we are genuinely and earnestly seeking the renewal and transformation of our nations.
We would invite all of our partner networks to join us for the first of these united prayer events, which will be a World Prayer Together call on Saturday, September 19th, at 1200 UTC, (5 am PT, 8 am ET, 3 pm Jerusalem time). See the article below for more info and visit our website to join the call www.worldprayertogether.com.
The Covid-19 pandemic has now affected 25 million people worldwide. We bring you up to date information on this along with prayer points and links to various resources. A number of countries are facing challenges at this time; we are highlighting the situation in North Korea and praying earnestly for a breakthrough and for 'one unified Korea'.
International Prayer Connections is produced and distributed freely each month to inform God's praying people around the world. We are grateful to those who have given generously to enable this to happen and continue to need such support for this and our other transformational prayer initiatives. If you would like to make a gift towards our costs by giving through our funding arm, the Transformation Prayer Foundation, we would appreciate it. Please click here.
Thank you for continuing to partner with us in mobilising and informing united prayer across nations, denominations, movements, and generations for the fulfilment of the Great Commission.
May we express grateful thanks to Andy Page and the IPC Editorial Team who put this email together each month.
Wishing you His continued blessings,
Jason Hubbard - Executive Coordinator
John D Robb – Chairman
International Prayer Connect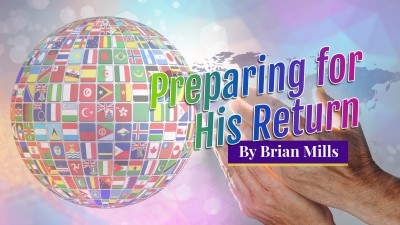 What a subject! What a year! What an occasion! To be able to connect praying people around the world has never before in history been possible until recently. And this has all gathered pace in the season we are in as the world is alarmed and the church is awakened by this coronavirus pandemic.
For sure, we are all living through times of unparalleled challenges and change. Countless millions around the world are affected – but how we each respond will determine the outcome. It's not just about the pandemic, but it's also about our ways of life, our economies, our future and that of our children. So how should the church respond?
One night king Solomon had a divine encounter, in which God said "When I shut up the heavens so that there is no rain, or command locusts to devour the land, or send a plague among my people, if my people, who are called by name, will humble themselves and pray and seek my face and turn from their wicked ways, then I will hear from heaven, and I will forgive their sin and will hear their land" (2 Chronicles 7.13-14).
In the past year or so Australia and parts of the United States have had unprecedented lack of rain, and consequently huge bush fires displacing thousands of people. East African countries have suffered from plagues of locusts described as of "biblical proportions". Parts of China and South Asia have experienced catastrophic and devastating floods. And the plague of "Covid 19" has claimed the lives of over a million people and affected the lives and livelihoods of many millions more. So how should the church respond?
Some parts of the world continue to suffer appallingly because of ongoing conflict and terrorism. Others have had to face up to ongoing discrimination between black and white on the back of the historic slave trade. Meanwhile a more modern slavery scandal has been largely unnoticed. Human trafficking of many thousands of people across borders – regarded as "refugees" or "migrants" - include thousands of children and young people, being sold both for sexual exploitation and for what is termed the "harvesting" of human body parts - a practice that is both sickening and inhumane. Political upheaval also continues in many nations. I've lost count of the number of corruption investigations and trials that are in progress among national leaders in multiple countries. So how should the church respond?
I think we need to fall on our knees before God and cry out – "God have mercy upon us".
"But", some may think, "much of this is not church sin." No, but we are part of this world. The apostle Paul said "we are all God's offspring.. and commands all people everywhere to repent" (Acts 17.29-31). Repentance is not an option – it is a command! And if we as God's chosen followers – whether Jewish or Christian – do not set the example, how can the rest of the world be expected to follow suit? God watches and waits for those who are in tune with Him to "stand in the gap".
We can start by repenting of our own personal sin and sins. "If we say we have no sin, we deceive ourselves and the truth is not in us" (1 John 1. 8-10). Solomon (a king who was flawed in character, but nevertheless knew what God required) reminded us in Proverbs 6 that there are seven things that God hates – haughty eyes, a lying tongue, hands that shed innocent blood, a heart that devises wicked schemes, feet that are quick to rush into evil, a false witness who lies and anyone who stirs up conflict in the community.
And then there are the many corporate sins that exist – both current and historic. Sin that is not repented of is not swept under the carpet. Heaven remembers them. King David had to deal with the sin of his predecessor, Saul, when he shed the innocent blood of the Gibeonites (see 2 Samuel 21), and Jesus accused the Jewish leaders of His day of the unrepented sins of history, including the killing of their prophets hundreds of years previously - "and so upon you will come all the righteous blood shed on earth" (see Matthew 23 v. 13 onwards, and particularly v.35-36). That is huge!
And then comes this cry from the heart of Jesus and the courts of heaven "how often I have longed to gather your children together, as a hen gathers her chicks under her wings, and you were not willing!" Here is the expression of mercy and love and compassion – but He was unable to show it because there was sin in the way in history, and in them His people.
So how are we, His people, going to respond to this in our day? We need to take the promise within 2 Chronicles 7.14 seriously, and realise that God said He would respond when we do what he looks for. Humble ourselves, Pray, Seek His face, and Turn from our wicked ways. When we do that, perhaps then, God can do what He promises – hear our prayer, forgive our sin and heal our land – wherever we are.
But we need to do that representationally, identifying with the sin and with those who have committed that sin or those sins.
As a European I need to confess and repent of so many things. The shedding of innocent blood in particular. Europe is the most blood-stained Continent in the world, and yet it was the Continent that God called the apostle Paul to come and evangelise. Oh, yes we sent our missionaries around the world, but we ourselves have become spiritually destitute. We have largely turned away from God and embraced a secular way of life. In this Continent various "isms" have been birthed and then influenced the rest of the world – existentialism, humanism, secularism, Communism, Nazi-ism, materialism, and so on. And then there are the church divisions that have been both historic and contemporary – are we prepared to own up to them?
As a white British male, there are many sins I need to confess, acknowledge and turn from - to do with racial superiority or colonialism – the list is endless. And for those from other parts of the world there may be reciprocal ingrained attitudes that may have been caused by those corporate sins. There may be tribal, or nationalistic or political hatreds and inbred, generational or family prejudices and resentments, giving rise to ongoing acts or attitudes of revenge.
What happens when we do what God is asking of us? Then He begins to bring forgiveness into marred human relationships and between tribes and nations. When we apologise in public for the sins of our group or nation, something shifts. Those on the receiving end of such apology frequently testify "something broke in my spirit" or "I never before realised I had such antagonism towards you or your nation – but God has revealed it and dealt with it". If that happens at the human level – what has also happened in heaven?
Many of us in the International prayer and Reconciliation movements have numerous stories of what God has done as a result of public acknowledgement of sin coupled with genuine repentance. Tears have flowed, forgiveness has been expressed, relationships healed. Wars have ceased, enemies have been reconciled, land has been healed – literally, and national change has occurred. Politicians and royalty have made public apologies, changed national policies, engaged in acts of retribution. And if that has happened at national level and in the hearts of ordinary people, we can only conjecture as to how our Father in heaven has felt. For sure, He will know that the sacrifice of His Son on the Cross has not been in vain, but has accomplished all this and much more.
But there is more that God will do. He wants the whole world to know of His love. One of my mentors was the late Dr. J Edwin Orr. He used to ply me with stories of what happened in times of revival or spiritual awakening. He would frequently point out that every revival in history has been preceded by "extraordinary prayer" and "produced an unusual conviction of sin, resulting in repentance, confession, reconciliation and restitution, with great concern for the salvation of sinners near at hand and far away."
Isn't that what we are looking for in this season? Isn't that what God is also looking for? The timing of God's answers is in His hands. We can't insist that He does what He promised. But we can be sure that He will.
Many books have been written telling some of the stories – too many to be listed here! But maybe, if you have time to watch, this dialogue produced some years ago for an American TV channel might help to whet your appetite.
Let's humble ourselves, pray, seek His face, and turn from our wicked ways. Then perhaps He will turn the hearts of many towards His Son before His Return.
Brian Mills – Interprayer | International Prayer Connect Leadership Team