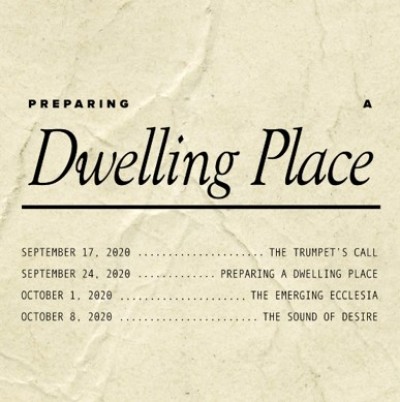 Over the past month, we have felt the Spirit of God calling us as individuals, nations, and as a global family into a marked time of consecration. The Holy Spirit is moving upon our hearts to remember all that Jesus has done for us, transforming us into the living stones that God is using to build His dwelling place on earth.
Following this prompting, we released a call to our global family to set aside 28 days of prayer and fasting from September 10th to October 8th, 2020. Alongside these days of consecration, we have invited the family to join us for a 4-Part "Preparing a Dwelling Place" gathering series in this window of time on September 17th, September 24th, October 1th, and October 8th respectively.
The first portion of the series took place on the Feast of Trumpets on September 17th. Corporately, we leaned into the heart of God and entered into His rest. We felt that this year marks the release of a warning and a call to mobilization. Together, we prayed that we would be a family that ascends to a higher place; hearing what the Father is speaking and releasing His trumpet sound here on earth.
During the second portion on September 24th, as a global family, we placed Jesus at the center. His presence became so tangible, ushering us into deeper moments of communion with Him and with one another. During this time, we also stood with our family from the USA in particular as they stand in a pivotal season of destiny.
The upcoming third portion on October 1st will be led by teachers from different streams of the Body. Mike Bickle, Francis Chan, Asher Intrater, Bill Johnson and David Demian will come together to share what the Lord is revealing to them about the emerging Ecclesia. The final portion of the series on October 8th will focus on the global family congregating to hear His desires for the house He wishes to dwell in.
Please visit our website for more information on the 4-Part "Preparing a Dwelling Place" gathering series at: www.watchmen.org/dwellingplace
The full recording of each gathering is available for replay and sharing in multiple languages.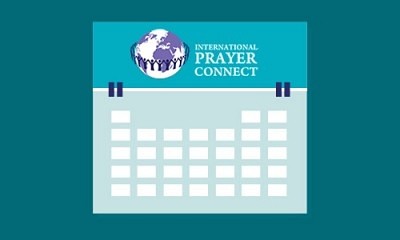 Revival4Survival - Oct 10th, 10-10pm CST
USA National Prayer Assembly - Oct 13-15 2020
www.nationalprayerassembly.org
2020 a year of evangelism across the UK
40 Days of Worship & Prayer (Korea) 1 Sept - 11 Oct
https://en.40dayworshipandprayer.com/

Hinge of History Fast 2 Sept - 11 Oct
https://louengle.com/hinge-of-history/
Feast of Tabernacles - Oct 2nd - tpm ET
www.reconnectingministries.org

GO2020 KIDS Last Quarter Evangelism AFRICA - Oct - Dec 2020
https://prayercovenant.org/go2020-kids.html
Preparing a Dwelling Place (4) Oct 8th
Pray4Europe EEA Prayer Meeting - Oct 27th 13:00 (Amsterdam)
https://www.facebook.com/groups/prayernetworkHFE

The Gathering - 24-7 Prayer - Oct 30th-31st 2020
Contend! - 21 Days of Prayer for Global Mission
4-25 Nov 2020
15 Days Prayer for the Hindu World - Nov 8-22
Movement for African National Initiatives – Abidjan, Ivory Coast, 8-12 March 2021
https://maniafrica.com/category/prayers/
UPRising Events Calendar

UPRISING Chile – November 2020 (Date TBA)

GLOBAL UPRISING Manila, Philippines, Nov 2021
www.unitedprayerrising.com
UPRISING MINDANAO (Mindanao, Philippines)-- dates TBA
UPRISING BUKIDNON (Northern Mindanao)
UPRISING CARAGA (Butuan, Bislig, and Surigao)
UPRISING DIGOS (Davao Del Sur)
UPRISING CENTRAL MINDANAO (South Cotabato, Cotabato, Sultan Kudarat, Sarangani, and General Santos)
FB: United Prayer Rising Mindanao
FB: United Prayer Rising North Mindanao
IG: @uprisingmindanao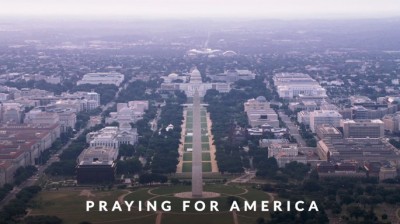 Watch this beautifully captured video of a sung prayer for America - for the Healing of our Land - followed by 4 prayer pointers as we pray for America in the run-up to the 2020 Presidential elections:
That we Americans will humbly repent of our many sins before God. (2 Chronicles 7:14)
That forces of evil seeking to divide us and overthrow our nation will be bound. (Matthew 18: 18-19)
That all will be moved to vote for life and Judeo-Christian values in the November 3rd 2020 US election.
That America will be delivered and enabled to fulfill its God-given destiny and calling for the future.
Hand in Hand we Declare - Jesus is Lord!
As one we stand... Amen!
Join us for the National Prayer Assembly - October 13th-15th 2020
More info and sign up for free at: www.nationalprayerassembly.org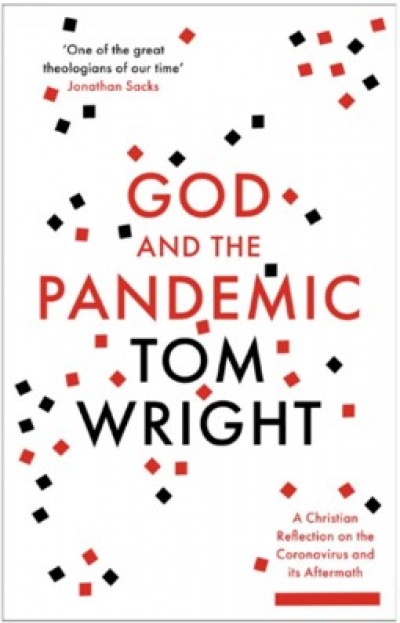 A Christian Reflection on the Coronavirus and its Aftermath.
Tom Wright is one of the best Theologians of our time and gives biblical insight to the chaos of the pandemic right now.
Tom examines these reactions to the virus and finds them wanting. Instead, he invites you to consider a different way of seeing and responding – a way that draws on the teachings and examples of scripture, and above all on the way of living, thinking and praying revealed to us by Jesus.
Some join in the chorus of blame and condemnation: 'It's the fault of the Chinese, the government, the World Health Organization. . .'
For Christians looking to understand the coronavirus crisis
Tom Wright offers a Bible based way to respond to events right now
You'll find a way to live through and tackle the effects of COVID-19
Available from Amazon as paperback and Kindle / Download / Audio Book
By Tom Wright, Paperback, 88 pages.