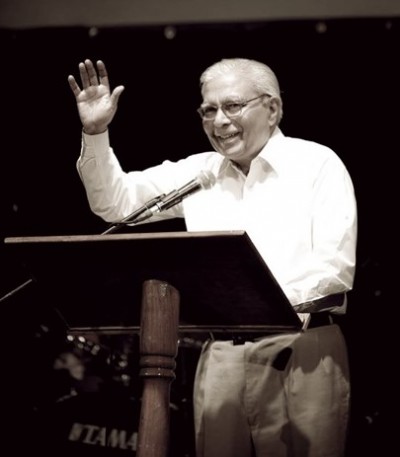 He is affectionately called Patrick Annan; He accepted the Lord Jesus Christ as a child and went on to become a powerful intercessor even as a child. Filled with the baptism of the Holy Spirit, he operated in the gifts of the Holy Spirit especially in Words of Knowledge and Prophecy. I remember him saying that he prayed overnight and the Lord brought his mother back to life from the clutches of death.
He lived a very disciplined life of prayer and bible reading from his teenage days and would spend long hours in personal meditation of the word and prayer. He believed in a lifestyle of prayer, meditation of God's word, and simple, sacrificial living. His second son Jim Elliot died of Malaria in 1994 on the mission field in Jharkhand state, India. Jim was my friend at the university, and played a vital role in my life as a believer.
Mr. Joshua joined Friends Missionary Prayer Band (FMBP) almost from its inception and started serving in various capacities until he was appointed as General Secretary. With his rich experience and expertise, he was able to steer FMPB to new heights and was instrumental in making FMPB one of the most effective and successful indigenous missionary organizations with the highest number of missionaries serving in the remotest parts of India.
While serving in missions for decades, Patrick had a call and personal visitation from the Lord to unite the larger body of Christ for Prayer and Revival, hence the National Prayer Network was born in 2002.
God connected us supernaturally in the year 2002 after my call from the marketplace to ministry. I served along with him and the journey took both of us to around 300 plus cities and several nations to unite and trigger the passion of united prayer and revival.
Since 2002 Patrick played a vital role in the International Prayer Council and his presence in the global prayer gathering with his soft speech drew many to intercession. I also remember that he used to spend much time praying for America, which led us to mobilize prayer for the USA. We travelled several times to this nation visiting many states and encouraging the churches in the USA to pray without ceasing for a great awakening.
It is a sad day for the Christians in India and especially for the prayer movement in India. I lost a spiritual dad and a mentor who recognized the call of God and trusted me to serve along with him in the nations.
What I am now is what he has invested in my life - not with teaching, but by practice.
Surely there is a celebration in the Heavens,
R. Onassis Jeevaraj
This email address is being protected from spambots. You need JavaScript enabled to view it./ +91-98401-55251.
Co-Founder and Initiator- National Prayer Network,
India National Director, India – GO2020,
Executive Board Member – International Prayer Council (IPC), www.ipcprayer.com
Chief Executive Director – Window International Network (WIN), www.win1040.org
Video obituary from Dr Jason Hubbard, IPC's Executive Coordinator
Video obituary from Tom Victor, IPC's Senior Advisor and Exec Team Member
Video obituary from Pastor Austen Ukachi, IPC's West Africa Regional Director
More: https://efionline.org/2020/06/18/a-tribute-for-mr-patrick-joshua/
'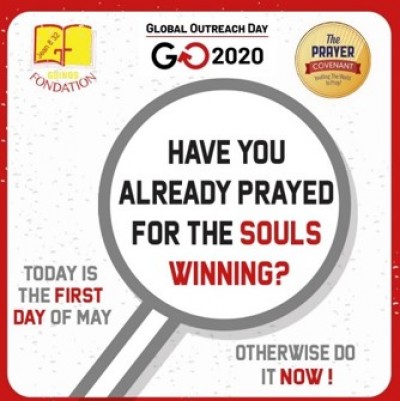 The original plan for Go 2020 Kids in Africa was to mobilize 1 million children across 31 nations where the Prayer Covenant for Children was active. Each child would be challenged to reach out to 20 students during May with a Prayer Covenant for Children Prayer Card that included the Gospel message, designed by the children, on the other side.
The Pandemic, of course, closed the schools and most to the actual "outreach" part of those plans had to be put on hold until the schools open again. But prayer was mobilized with current numbers showing 700,000 participating by praying for those they want to reach. And new doors opened for Go 2020 Kids to be active, like the radio stations that partnered with the All Africa Baptist Youth Fellowship (21 denominations) to allow daily "on-air" prayer programs across 19 nations in multiple languages.
Two days of prayer and fasting were observed on May 28 and 29.
Then on Saturday, May 30, children went to the streets to share the Gospel. Here's one report from Elias about Go 2020 Kids. It represented the activity of just one church in Togo on Go Day.
The experience of children spreading the Gospel was very fruitful as 22,004 evangelistic tracts were distributed by the children in our church in Togo - during May 30 – Go Day!
It was an excellent experience for children to have the opportunity to be part of God's mission by sharing the Gospel.
They were so excited as they first enjoyed praying for winning souls.
They see themselves no longer as useless people to God.
Many Christians, especially youth and adults, saw themselves as lazy as they saw children committed to share the Gospel
This morning I got a voicemail from one Christian brother who found my number on the outreach cards that children gave out during Global Outreach Day. He confessed that he was very touched to see children committed to evangelism and he was impressed and edified by the tool of the Prayer Covenant for Children evangelism card.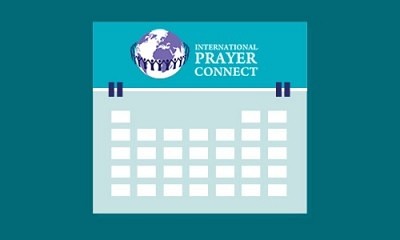 2020 a year of evangelism across the UK
90 Days of HOPE - 1 June - 31 August 2020
Global Day of HOPE – 29 August 2020
www.globalvoiceofprayer.com
Intercessors at the Summit...Soaring Like Eagles.
July 31 - Aug 1. (Start at 9am Jamaica time)
www.nipnoj.org
National Prayer Assembly (USA), Washington, D.C., October 14-15
www.nationalprayerassembly.com
Movement for African National Initiatives – Abidjan, Ivory Coast, 8-12 March 2021
https://maniafrica.com/category/prayers/
---
UPRising Events Calendar

UPRISING Chile – November 2020 (Date TBA)

GLOBAL UPRISING Manila, Philippines, Nov 2021
www.unitedprayerrising.com
UPRISING MINDANAO (Mindanao, Philippines)-- dates TBA
- UPRISING BUKIDNON (Northern Mindanao)
- UPRISING CARAGA (Butuan, Bislig, and Surigao)
- UPRISING DIGOS (Davao Del Sur)
- UPRISING CENTRAL MINDANAO (South Cotabato, Cotabato, Sultan Kudarat, Sarangani, and General Santos)
FB: United Prayer Rising Mindanao
FB: United Prayer Rising North Mindanao
IG: @uprisingmindanao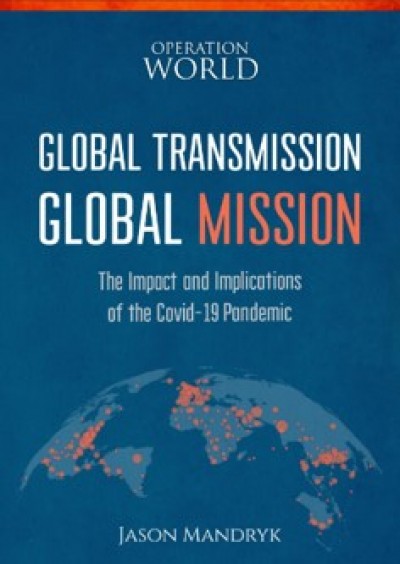 CoVid-19 is proving a disruptive, distressing, and divisive force throughout the world. How do mission-minded Christians respond? What happens to the Great Commission when the world is on lockdown? In this short e-book, Jason Mandryk, the author of Operation World, takes readers through a sweeping overview of the implications of the coronavirus for the global Church, and specifically, its impact on global mission.
Jason Mandryk is a member of IPC's Council and Exec Team.
In compiling this analysis, the Operation World team interacted with ministry and mission leaders in every region of the world, getting input on how to pray for different nations afflicted by CoVid-19 as well as strategic considerations from a wide array of missiological contexts.
Download the eBook

Download PDF (930kb) http://covid-19.operationworld.org/wp-content/uploads/2020/05/Global-Transmission-Global-Mission.pdf Browsers, most readers and devices.
Download Epub (172kb) http://covid-19.operationworld.org/wp-content/uploads/2020/05/GTGM-epub-1.zip
Apple iBooks, Nook, Kobo
Download Mobi (380kb) http://covid-19.operationworld.org/wp-content/uploads/2020/05/GTGM-mobi-1.zip
Amazon Kindle
More info: http://covid-19.operationworld.org/global-transmission-global-mission/