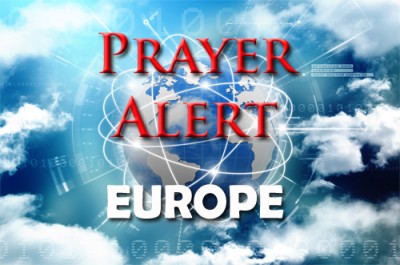 Germany's lockdown measures and Covid-19 restrictions provoked a protest march by around 38,000 people. Hundreds of demonstrators breached a security barrier and raced up the steps outside Berlin's parliament building. They were dispersed by police with pepper spray. Some of them held the flag of former imperial Germany, which is used by the Reichsbürger far-right group. President Steinmeier said the use of Reich flags and right-wing provocations was 'an unbearable attack on the heart of our democracy'. He said people had the right to express their anger about the restrictions and to question them publicly, including demonstrations, but his sympathy ends when protesters allow themselves to be used by enemies of democracy and political agitators. Police arrested about 300 people. Pray that Nazi imperial war flags that recall the darkest period in Germany history will be prevented from ever flying again.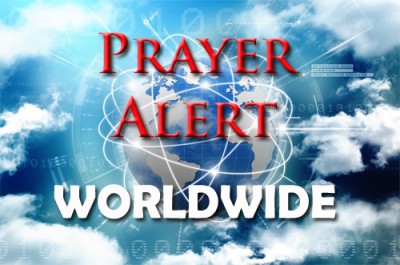 In 1727 the Moravian community in Herrnhut, Germany started a 24/7 unbroken prayer watch, which continued for over 100 years. Moravian influence on John Wesley helped start the Wesleyan revival. Their vision of sending missionaries (they sent hundreds) helped spark the 19th-century Protestant mission movement which took the gospel to most of the world. 26 years of the annual '30 Days of Prayer for the Muslim World' publications 'coincided' with 26 years of unprecedented numbers of Muslims encountering Jesus. Today, movements of Christians praying together to pray are bigger, wider and deeper than at any time in history. 24/7 Prayer (www.24-7prayer.com) and Ihop (International House of Prayer) draw thousands of people into a worldwide, unbroken stream of prayer and worship. But more prayer is needed in this season of global pandemic, recession, fear, poverty and wars.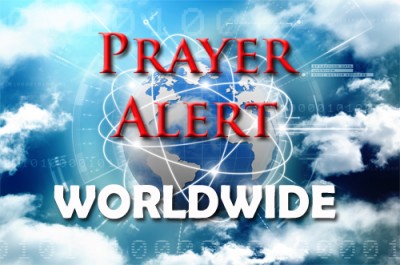 The PLO's chief negotiator and executive secretary expressed concern that the UAE's peace agreement with Israel will lead to other Arab states reaching similar 'normalisation' agreements. The PA sees such agreements as disregarding their demand that Palestinian 'self-determination and independence' must precede any formation of Arab friendly relations with Israel. The PLO said, 'It is 'a public birth for the Arab Zionists', and admiration or support for Israel is forbidden. There are Arab groups that say, 'Palestine is not my cause'. Groups say, 'The Palestinians are ungrateful and we are employing them. We've helped them, but Israel is a beautiful, successful state.'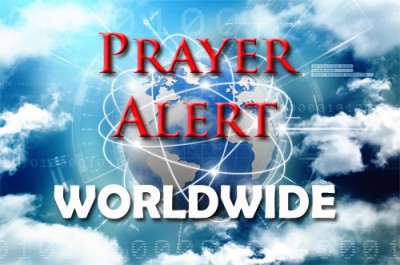 An Ethiopian Christian leader called for an international inquiry into over 500 Christians killed since the end of June - including pregnant women, children and whole families. The coordinated slaughter was by the Muslim Oromo ethnic group who are members of Qeerroo (meaning bachelors), a male youth movement. In door-to-door attacks, they arrived in cars and, armed with guns, machetes, swords and spears, sought out and slaughtered Christians. Children were forced to witness their parents being brutally murdered with machetes. Some militants held lists of Christians and were helped by local authorities, often run by Muslims, to find individuals, particularly those actively involved in supporting the Church. Oromo ethnic Christians were also targeted. One was beheaded for refusing to deny his faith by tearing off the thread around his neck (worn as a sign of his baptism).