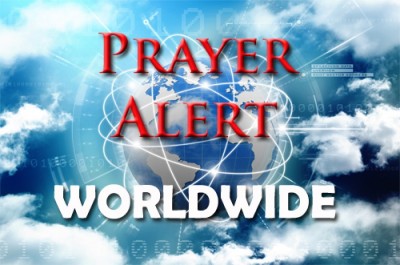 They are the first cases to be detected among Syrians living in Jordan-based refugee camps, the UN refugee agency in Jordan said on 8th September 'It is a reminder that everyone has been affected by this epidemic, and solutions must be addressed through international solidarity and cooperation.' At the time of writing the two affected refugees have been transferred from the Azraq camp to the Dead Sea Isolation Site. Testing plus isolation procedures are being implemented for all individuals who have been in contact with them. The Azraq camp is Jordan's second-largest with almost 37,000 refugees. Jordan hosts over 1.2 million Syrian refugees, including 650,000 registered with the UN. To date, the kingdom has reported 2,478 coronavirus cases and 17 related deaths.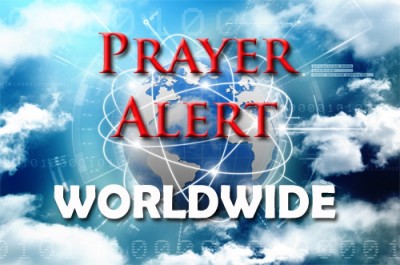 Jesus Christ, awesome King of the Universe, is connecting His Body as never before and you are invited to World Prayer Together - a global online prayer experience of repentance, reconciliation, revival and reaching all with His Gospel. Ministry leaders representing 10 world regions will 'stand in the gap', identifying and confessing major corporate sins that characterize their regions as those from other regions empathize and pray for revival and mission breakthroughs for each of those regions. Participants will be led in worship and celebrate His forgiveness by taking communion together globally, and then, since this is also the Feast of Trumpets (Rosh Hashanah), we will blow shofars or other indigenous instruments all around the world at the same time! Details to connect to the call www.worldprayertogether.com. Please pass this invitation on to others in your networks, churches and prayer groups, so they can also join in this magnificent flowing together of His people.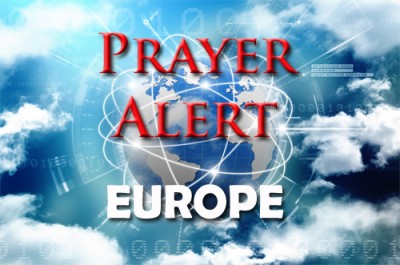 A fire has destroyed Greece's Moria migrant camp on Lesbos. 13,000 are sleeping rough in fields, car parks and roads. Authorities have sent three ships to temporarily shelter 2,000 and are working to provide emergency accommodation near the destroyed camp. Germany called the blaze a 'humanitarian disaster.' Some locals attacked and prevented fleeing migrants from passing through their village. The UNHCR said it was aware of 'tensions' between nearby townsfolk and the migrants. Pray for those working to arrange shelter for 13,000 refugees. 70% are Afghani with 30% from 70 different countries. Authorities placed Moria under quarantine last week after a Somali migrant tested positive for the coronavirus. There are now 35 confirmed cases.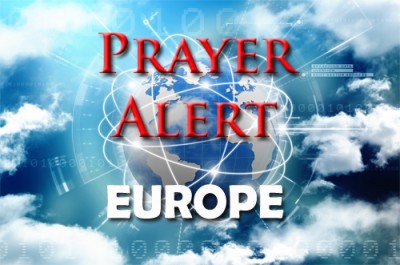 Leonid Mikhovich from the Baptist Union in Belarus said recent events have divided the church, 'The situation has created a lot of tension in society as well as among Christians and churches. There are several dividing lines between churches so we have a lot of discussions and tensions. The Church in Belarus has historically been separate from politics. During the Soviet Union, the Church was an enemy of the state, and most churches still feel this way today. Consequently, only the Catholic Church has publicly sympathised with the anti-government movement while others have focused on prayer and street evangelism'. Mikhovich has asked Christians around the world, 'Pray for churches. We need unity in this time, to work together, especially evangelical churches. Pray for our society, to keep us from hate, revenge and bitterness.'