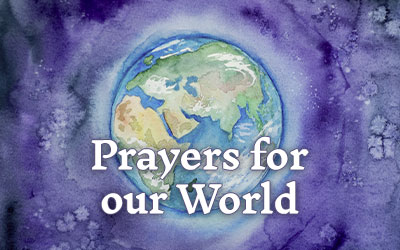 We have prayed that these two nations can become united in their battle against the Taliban terrorists. Unfortunately, it took the tragic attack on the Pakistani school and the slaughter of many children to bring this cooperation about. Let's continue to agree in prayer that Pakistan and Afghanistan will work together closely and will subdue the Taliban in both countries effectively and totally this year.
25 December 2014 BBC News
[The military chiefs of Afghanistan and Pakistan have agreed to co-ordinate military operations along their border.
The move comes a week after Taliban fighters attacked a school in Peshawar, killing more than 150 people.
Afghan army chief Gen Sher Mohammad Karimi and his counterpart Gen Raheel Sharif met in Islamabad on Tuesday and announced their plans to co-operate.
In the past the two countries have accused each other of allowing cross-border attacks by militants.
The two generals met in the presence of US General John Campbell, who heads Nato coalition forces in Afghanistan.
Gen Karimi and Gen Sharif agreed their subordinates would meet immediately to discuss operations targeting Pakistani Taliban (TTP) bases along the border.
Last week Gen Sharif met Afghanistan's President Ashraf Ghani in Kabul. The two countries agreed to "jointly take effective actions against terrorism and extremism".
Separately, Afghan officials said more than 150 Taliban militants had been killed in military operations in the border province of Kunar.
Turning point?
Taliban militants burst into Army Public School in Peshawar on 16 December, shooting children and staff members.
Security sources now say a total of 152 people were killed. Media reports suggest the attack could have been co-ordinated from Afghanistan.
Following the attack Pakistan's Prime Minister Nawaz Sharif vowed to rid his country of terrorism, and said there would be no distinction between "good and bad" Taliban.
Pakistan has previously been accused by the Afghans and Nato of allowing al-Qaeda and the Afghan Taliban to seek refuge and garner logistical support in Pakistan.
The city of Peshawar is close to the Afghan border, in a region that has seen some of the worst of the violence during years of Taliban insurgency.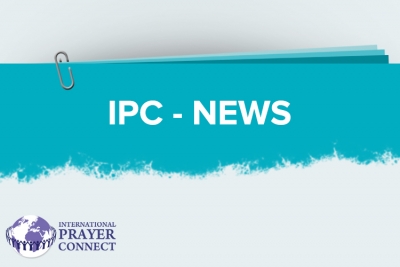 HK New Wave Citywide United Monthly Prayer Gathering -2nd anniversary review
Kingdom Harvest Ministries
NWHOP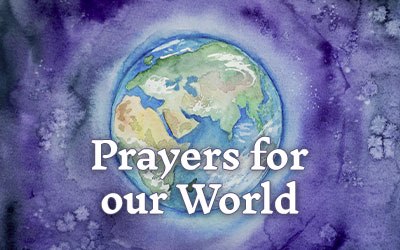 The Foursqure church in Sri Lanka struggled to grow this year unlike in the past years. This was due to open persecution and lack of freedom to express our faith openly. Below are a few statistics of our growth patterns this year:
- We had 7,186 people receiving Jesus for the first time
-  457 obeyed in water baptism
-  748 became new members
-  3151 were baptized in the holy spirit
-  13,651 were healed
-   40 new churches were planted around the island
We now have 1,864 churches and meeting places, 520 credentialed Pastors and Church Planters and over 1,000 young people being trained in programs for evangelism and Church planting.
Our 4 children's homes, 2 vocational training schools, 2 widow centers and the school for children with special needs are doing well despite the financial support we face to sustain them.
We thank you for your prayers and partnership in the work God is doing in Sri Lanka and appreciate your renewed commitment for prayer and financial support these coming years.
Please uphold us in the following prayer request:
Our nation for a fair and free election as we face our Presidential election on the 8th of January 2015.
The ongoing floods all over the Island have affected many thousands; we need material and prayer support to minister to the needs of those in refugee camps.
Persecution continues unabated against the churches in Sri Lanka, many churches and Pastors are constantly threatened of physical attacks,
Christian parents find it almost impossible to enroll their children to schools they are not admitted into most institutions run by the government.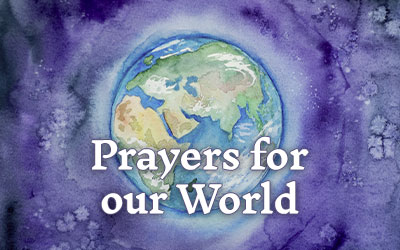 Please see this video with others in your church or prayer group. Let your heart be broken for the plight of those suffering under the brutal, genocidal regime of Kim Jong Un, one of the most wickeddictators of history in the ranks of Hitler and Stalin along with his father and grandfather. Let's continue to pray with persistence and hope for the liberation of North Korea and especially the protection and release of those whose lives hang in the balance in the death camps where many tens of thousands are languishing, suffering torture, deprivation and death.
http://www.youtube.com/watch?v=YkOsxGgSDUE
Let's pray for the following:
1 That the UN and international community will ramp up the pressure on the North Korean regime to release its citizens from the death camps. Pray that the regime will be afraid to harm or kill them.
2 Pray that the regime will implode and be removed so that North and South Korea can be reunified, even this year.
3 Pray for those who are translating and publishing a book about the genocide happening that they can overcome the spiritual warfare they are facing and that it will be published and distributed widely in the USA and internationally. May it have a strong impact in mobilizing the international community to take united action against the North Korean government.
4 Pray for the organization of a second Prayer Initiative for North Korea (PINK) in April.
Here are some articles by Robert Park, the Korean-American activist who has been trying to alert the international community about the atrocities happening in North Korea. A few years ago, he spent months experiencing torture in a prison there because of his deep burden for the deliverance of the people there.
Please read, pray and act as God leads you. Anything you can do will make a difference for North Korea's liberation.
"The forgotten genocide in North Korea" (April 20, 2011): http://www.washingtonpost.com/opinions/when-will-we-stop-the-genocide-in-north-korea/2011/03/29/AFqXaMEE_story.html
"North Korea and the Genocide Convention" (September 9, 2011): http://www.atimes.com/atimes/Korea/MI09Dg01.html
"North Korea and the Genocide Movement" (September 27, 2011): http://hir.harvard.edu/north-korea-and-the-genocide-movement
 "Responsibility to Protect in North Korea" (November 9, 2011): http://thehill.com/blogs/congress-blog/foreign-policy/192623-responsibility-to-protect-in-north-korea
"Responsibility to Protect in North Korea" (December 7, 2011): http://hir.harvard.edu/responsibility-to-protect-in-north-korea
"Battling a system of starvation" (December 9, 2011): http://www.haaretz.com/print-edition/opinion/battling-a-system-of-starvation-1.400446
"South Korea must act to save the lives of refugees from the North" (December 27, 2011): http://fullcomment.nationalpost.com/2011/12/27/robert-park-south-korea-must-act-to-save-the-lives-of-refugees-from-the-north/9/
"Time to End North Korea Genocide" (February 2, 2012): http://thediplomat.com/2012/02/02/time-to-end-north-korea-genocide/
"North Korea: The World's Principal Violator of the Responsibility to Protect" (February 6, 2012):  
http://jia.sipa.columbia.edu/north-korea-world's-principal-violator-"responsibility-protect"
"Genocide in North Korea (February 6, 2012): http://www.worldpolicy.org/blog/2012/02/06/genocide-north-korea
"The case for genocide in North Korea" (February 8, 2012): http://view.koreaherald.com/kh/view.php?ud=20120208000741&cpv=0
"Robert Park: North Korean refugees face slaughter when China repatriates them" (February 28, 2012): http://www.unhcr.org/cgi-bin/texis/vtx/refdaily?pass=463ef21123&id=4f4f1b425
"The Ongoing Human Rights Tragedy Occurring In North Korea" (June 14, 2012): http://www.forbes.com/sites/realspin/2012/06/14/the-ongoing-human-rights-tragedy-occurring-in-north-korea/
"US silence on North Korea" (November 14, 2012): http://www.koreatimes.co.kr/www/news/opinon/2012/11/197_124692.html
"President Obama's Broken Promise to the North Korean People" (November 26, 2012)
http://www.christianpost.com/news/president-obamas-broken-promise-to-the-north-korean-people-85544/
"Shining a Light on North Korea's Human Rights Crisis" (December 12, 2012): http://thediplomat.com/the-editor/2012/12/12/shinning-a-light-on-north-koreas-human-rights-crisis/
"Memo to UN Security Council: The human rights emergency in N. Korea can no longer be ignored" (December 12, 2012): http://www.worldtribune.com/2012/12/12/memo-to-un-security-council-the-human-rights-emergency-in-n-korea-can-no-longer-be-ignored/
"North Korea's Rocket Launch Highlights the Deliberate Nature of the Famine" (December 14, 2012): http://fullcomment.nationalpost.com/2012/12/14/robert-park-north-korea-uses-hunger-as-crowd-control/
"North Korea's Overlooked Atrocities" (January 28, 2012): http://www.worldaffairsjournal.org/article/north-korea's-overlooked-atrocities
"Policy on North Korea needs to give a higher priority to human rights abuses" (March 22, 2013): http://www.globalpost.com/dispatches/globalpost-blogs/commentary/north-korea-policy-human-rights-abuse-political-risk-conflict-zones-diplomacy
"North Korea's Legacy of Terrorism" (June 7, 2013): http://www.worldaffairsjournal.org/article/north-korea's-legacy-terrorism
"The Forgotten Genocide: North Korea's Prison State" (July/August 2013 Issue): http://www.worldaffairsjournal.org/article/forgotten-genocide-north-korea's-prison-state
"A Srebrenica-esque Massacre Has Recently Taken Place In North Korea's Killing Fields" (October 11, 2013): http://www.forbes.com/sites/realspin/2013/10/11/a-srebenica-esque-massacre-has-recently-taken-place-in-north-koreas-killing-fields/
"A Srebrenica-esque Massacre Has Recently Taken Place In North Korea's Killing Fields" (October 11, 2013): http://www.chicagotribune.com/news/politics/chi-nsc-a-srebenica-esque-massacre-has-recently-taken-20131011,0,1827534.story
"It's Time to Aid North Korea Dissidents" (December 20, 2013): http://www.worldaffairsjournal.org/article/it's-time-aid-north-korea's-dissidents