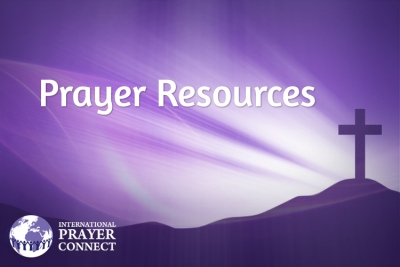 |
"The Christian community in Niger says it is in shock in the wake of weekend violence that has claimed the lives of ten people and led to the destruction of dozens of places of worship and Christian homes.
The protest, which started in the country's second city, Zinder, on Friday January 16, quickly spread to surrounding areas before reaching the capital Niamey on Saturday.
Ten people have died, and 45 churches burned down in the two days of violence, the police say. But information gathered by World Watch Monitor revealed that more than 70 churches have been destroyed, along with numerous Christian schools and organisations, including an orphanage "The Good Samaritan'' run by the Assembly of God Church.  The 40 children of the orphanage are currently in ''disarray'' under the care of police.
Over 30 Christian homes were believed to be looted and burnt down. Those affected say the violence has left them with "only the clothes on our backs".
Pastor Zakaria Jadi, whose church was among the destroyed buildings, told the BBC he was meeting with the elders when he heard about the attacks.
"I just rushed and told my colleagues in the church to take their families away from the place. I took my family out from the place...When I came back, I just discovered that everything has gone. There's nothing in my house and also nothing in the church."
All started on January 16 in the southeast city of Zinder, where latest figure show that eight churches and twelve Christian homes were set on fire. Two Christian schools were also attacked and ransacked.
The violence sent some 300 Christians (out of 700 in the city) out taking refuge in army barracks. Some of them have started to get back into their homes, local sources told World Watch Monitor.
"This is the greatest loss the Church in Niger has suffered in recent history. These attacks will have long-term effects on the small community of believers. A large number of local Christian families have lost everything they have laboured for their entire lives. The attacks have also caused considerable fear among the believers. Our brothers and sisters in Niger are in dire need of our prayer as they respond to this challenge," commented a worker for Open Doors International, a charity which partners with churches under pressure.
Spreading
The tension quickly spread to other towns in the Zinder region...
By Sunday the violence spread to the capital Niamey, as a large crowd of about 1,000 Muslims convened outside the main mosque, before marching across the streets of the city. The angry crowd, reported to be guided by youths in cars and motorbikes, then set several public buildings and properties on fire: among them, the headquarters of the ruling party, several bars, a brothel and a beer factory.
Security forces fired tear gas in an attempt to restore order, but the rioters were out of control. In small groups the protesters then attacked Christians across the capital.
"In two hours most of the 'work' was done," reported an Open Doors' worker. "The guides knew exactly where to find the target of the attacks, and after the attacks they checked if it was indeed destroyed.''
On Sunday, the situation had calmed somewhat in Niamey, but the bells remained silent at the Catholic Cathedral, though it had been spared in the Saturday violence as troops guarded it. Most Christians did not feel safe to return home, WWM heard, while others were trying to assess the scale of damage sustained by their communities.
On the day of attacks, there is no protection
Various sources, contacted by World Watch Monitor, have pointed out the lack of reaction from the security forces. This, they said, has turned Christians and their properties, including Niamey's biggest Protestant church, into easy targets for the protesters and looters.
In a television address, on Saturday evening, President Mahamadou Issoufou condemned the anti-Christian violence and expressed surprise at the attack. "What have the Christians of Niger done to deserve this? Where have they wronged you?"
''Those who plunder those places of worship, those who desecrate them, those who persecute and kill their Christian compatriots, or foreigners living on the soil of our country, did not understand anything about Islam''.
The week-end violence was also widely condemned by several Muslim clerics. The government has declared three days of mourning for those who died. A local church leader has called on Christians in Niger to respond with the love of Christ in an interview on the BBC Hausa Service.
"I call on every single believer in Niger to forgive and forget, to love Muslims with all their heart, to keep up the faith, to love Christ like never before, said Pastor Sani Nomao.
''Although it is painful, and what we are experiencing is really difficult, we are God's children. We must love our persecutors...Let no one seek revenge."
Associating local Christians with the Charlie Hebdo publication is incorrect, but convenient. The same way a Danish cartoonist mocking of the Prophet Mohammed created opportunity for Muslims to unleash terror on Christians in Northern Nigeria in February 2006, the Charlie Hebdo saga has become an opportunity for attacking Christians in Niger - an Islam-dominated country that has been praised for its secular government and relative tolerance towards Christians despite the fact that more than 98% of the population follow Islam. Over the past few years the country has seen growing radicalisation..."
World Watch Monitor reports the story of Christians worldwide under pressure for their faith. Articles may be reprinted, with attribution.
World Watch Monitor, P.O. Box 27001, Santa Ana, CA 92799, USA
Pray with the brothers and sisters in Christ who live in Niger that they will be able to forgive their Muslim compatriots and that through their loving response many Muslims will realize that Jesus Christ is Lord.

Thank you for visiting this page to find out more about how you can pray for our brothers and sisters who live in nations where there is persecution every day.
Click on the links below to visit the websites shown to give you more information to pray for the Persecuted Church on a regular basis.
Visit Open Doors UK website
Visit Christian Solidarity Worldwide website
Visit Release International website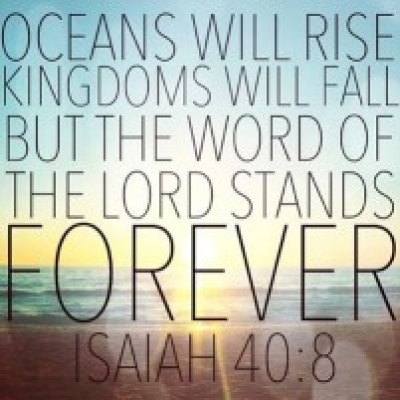 Being A Watchman
One of the very clear aspects of World Prayer Centre's ministry is that of being a watchman.
At our "Standing in the Gap" conference in 2014, Malcolm Duncan spoke powerfully about God's desire for a Watchman Generation and how we need a fresh understanding of God's watchman strategy. Some of the guidelines that Malcolm laid out are:
> Watchmen serve out of love for their community and church. The role of watchmen has been undermined by those who have served from an agenda and a sense of superiority – this is not the servant attitude God looks for
> The watchmen listen to God's heart – they are attuned to His love, grace, and forgiveness
> Watchmen are humble, alert, available – they watch what is going on.
Watchmen warn – they must have credibility and good relationships with others if those warnings are to be heard and responded to
> They warn those who sin – Ezekiel 3:17 – calling the wicked to turn –they must be clear, they are accountable to God for a message that is difficult to deliver – but comes from love.
> In Isaiah 21 the watchman announces what he sees – he does not add to it, or interpret it
In these fast changing times God has a heart for our towns, cities and communities – often we are naïve about the dangers, therefore we cannot give the warnings. The key area of growth within the church is young people – it is also the key battleground – with horrendous tales of bullying, kidnapping, assaults, sexual predators, poor parenting, domestic violence. We need watchmen – who see, understand, and stir us to pray in this and other areas. We believe God is calling forth compassionate, alert and aware watchmen.
Warning……. Watchmen at Work
Birmingham UK skyline
Ezekiel 33 gives a clear warning to the watchmen – if the trumpet is not blown to warn people the watchman will be held accountable for any deaths.
The watchman's task is to watch – and then encourage and challenge people to act. Some watchmen have a call to protect their local community – others a wider calling. Rees Howells, the famous intercessor and his college students prayed daily throughout World War Two but his call went much further in the war's critical stages.
In May 1940 the British Army faced annihilation on the beaches of Dunkirk. The King issued a national call to prayer and as many know the German tanks halted, the Channel became a millpond and 480,000 were rescued in small boats and returned to England. The warning was heard and the nation saved.
In the 1970's I had a mentor from the Potteries called Bill – he loved the people of Northern Ireland and acted as a watchmen in the troubles. He gained credibility with the Police who gave him a special call sign – and when he called with a God given warning they evacuated places before the bombs went off or the shootings could happen.
Watchmen have a burden to pray protection on the place they are stewarding (it could be their local community, or their nation). As they pray, God will lay scriptures on their hearts. They also read widely – credible newspapers, the internet, commentators and books. They may go on prayer walks. They broaden their understanding (e.g. many are currently reading widely about Muslims and their beliefs; others will be monitoring the political situation in the UK, others watching the changing economic climate globally).
Blowing the trumpet is a risky business – what happens if it is wrong – if we have misread the situation? What happens if no one listens? Ezekiel 33 makes it clear – how people respond is up to them, our job is to blow the trumpet.
This is a time of many warnings – of danger from terrorists, of severe economic collapse, of God's judgement on nations and situations. We can become very concerned, but all watchmen are subject to God – He is the ultimate watchman. Psalm 121 tell us "He who watches over will not slumber; indeed he who watches over Israel will neither slumber nor sleep". God has called forth watchmen at this time – but ultimately it is up to all of us to weigh up the warnings and ask – is this God's voice to us at this time. He warns us for a serious purpose – to lead to repentance, prayer, practical action. Our conference in March focuses on being in the presence – in these dangerous times we need to be listening, and responding – and for some of us the call will be to blow the trumpet of warning.
Steve Botham….. Trustee